Home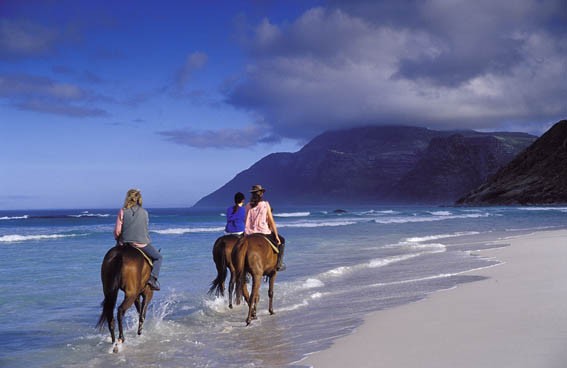 Come Ride on the Beach With Us
"Heaven on horseback is riding through the surf on a fine thoroughbred horse."
This dream can become a reality at The Dunes beach horseriding stables in Noordhoek. We are just south of Cape Town off the famous coast road leading to the Cape of Good Hope. The Dunes riding stables is built on the sand of Noordhoek Beach - the longest, whitest and most spectacular beach in the whole of Cape Town (if not the world)!
Amble along the shoreline of this 5-mile beach and explore the ancient shipwreck. Splash through the seasonal lagoon and trot through the grassy sand dunes. Advanced horseriders can gallop on the race horse training track parallel to the beach, while beginners ride at a leisurely pace and admire the exquisite views of Chapman's Peak mountain dropping into the aqua-blue Atlantic Ocean.
There is no better place to horse ride than Noordhoek Beach -
come ride with us and experience it for yourself.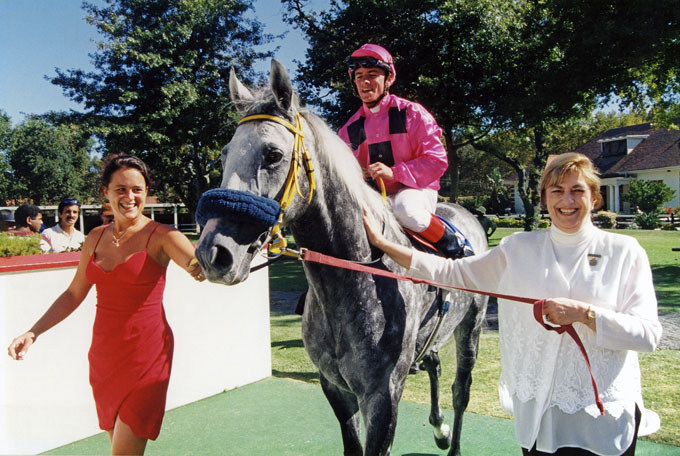 Ride a Race Horse
Apart from offering beach horse rides, The Dunes is also a racing stables. About forty thoroughbred horses are in training at The Dunes Racing Stables, and they compete at Cape Town's two race courses every week. You could be taking a beach ride on a retired winner, who now has a more leisurely life as a trail riding horse. Your ex-race horse will go as fast as you like, but they are quite happy to plod along at a walk, trot or steady canter.
Have you ever thought of owning a leg or two of a race horse? See some of our winners.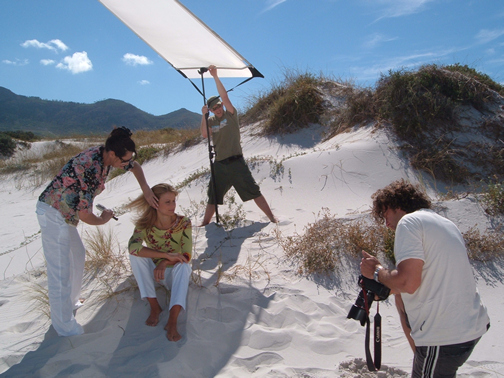 Horse Film Stars
Films, adverts and magazine fashion pages are often shot on the beautiful expanse of Noordhoek Beach.
The beach and horses from The Dunes Riding & Racing Stables are regularly featured in the photo-shoots. Not only could you be riding a winning race horse, but your mount could be a film star too!
What other horse riding stables can boast such accolades and offer you the best beach horse ride ever? Take a look at our film and commercial locations.